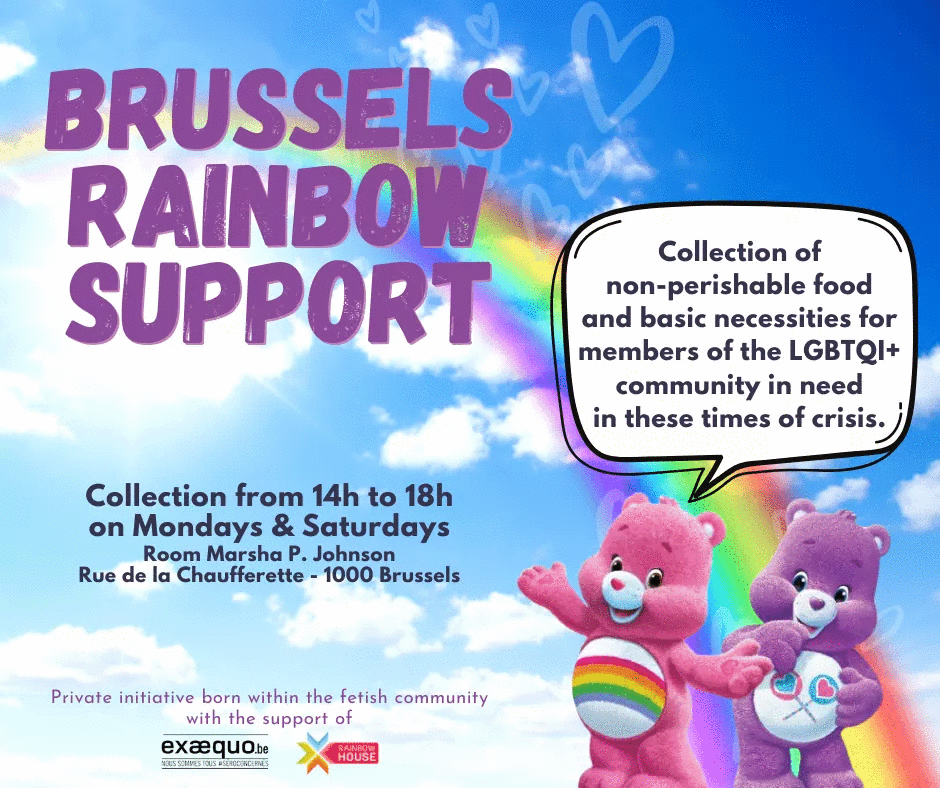 Brussels Rainbow Support – Until the end of April 2021 !
Support Others or Help Yourself!
You can come and give food and basic necessities for the lgbtqi+ community. Or you can come and get them for yourself.
You are welcome at the RainbowHouse space where everything is centralized.
Every Saturday and Monday from 14:00 till 18:00, Lollepotstraat 3, 1000 Brussels.