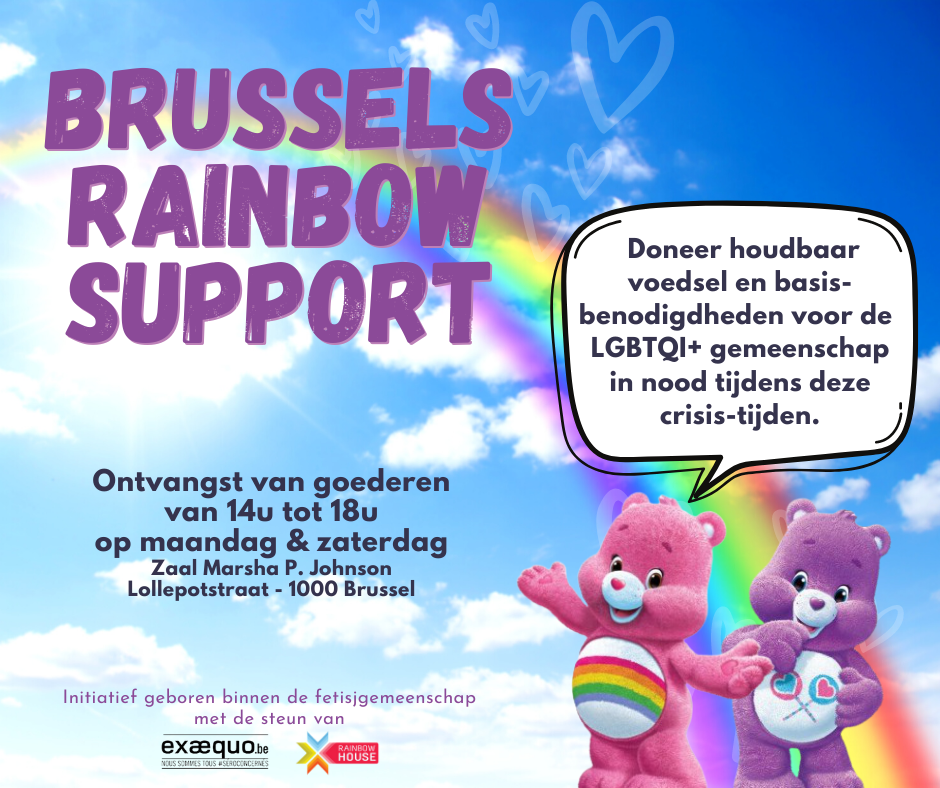 Brussels Rainbow Support – tot eind april 2021 !
Help mee of help jezelf mee !
Help mee met de inzameling, en verdeling, van voedselpakketten en andere levensmiddelen (douchespullen, schoonmaakspullen, etc.) voor mensen uit de lgbtqi+ community.
Wees welkom in de Rainbow House met wat je kan missen, of in tegendeel om iets te komen halen die u nodig hebt.
Dit op zaterdag en/of maandag van 14u tot 18u, Lollepotstraat 3, 1000 Brussel.